WORM IN THE WORMHOLE TIME MACHINE
Take a group of inner city high school physics students and give them a harder problem than the ones at Bexley High School had. Probably wouldn't do as well right? WRONG. These students did better realizing the biggest reason why Kip Thorne's famous thought model for using wormholes for time travel wouldn't work - something that has been lost on nearly every physicist in the world who has ever commented on it. They did so by a higher overall percentage, as well.
Soon, we will begin to assemble the pages for their project and let the world see what they accomplished and why it is so important in so many varied ways.
The project got voluntary help from the Ohio State University Business Builders Club which exists to organize and provide value to any Ohio State student that wants to someday lead a business. As the official student organization of one of the top 13 entrepreneurship programs in the country (as defined by Entrepreneur Magazine) the Business Builders Club is in a class of its own.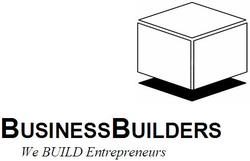 WE'D LIKE TO THANK OUR MAJOR SPONSORS FOR THEIR SUPPORT OF THIS HISTORIC EDUCATIONAL PROJECT



MEDIA SPONSORS

SEE LOCAL BUSINESS SUPPORT HERE!
Toward the end of the video above, world famous physicist Michio Kaku quips that "That's why we don't tell chemistry students and first year students about the idea of parallel worlds because it would upset them, they might go crying, crying to their mother..." It is this kind of attitude that physicist Lee Smolin cites as being partially responsible for our lack of advancement in many areas of physics, in his book - The Trouble with Physics.
It was a video of Kaku explaining how to use wormholes for time travel that the Africentric students watched in order to see what their challenge would be, and they were able to tell what Kaku was saying was wrong. We hope he doesn't get upset and go crying to his mother when he learns that these high school students were smarter than he was with this problem...
It seems that some Russian scientists are taking a look at CERN as a potential source for the possibility of time travel...
Below is the NBC 4 TV News story aut the project featuring two of the
Columbus Africentric students who were able to detect the problem
that Michio Kaku, Stepehen Hawking and other physicists, the world
over, could not. Of special note, the reporter made a mistake - the
spaceship in the problem goes near the speed of light, not at the speed
of light.