Bexley Photo Gallery
Welcome to the Bexley Photo Gallery!
This section features photos from the video clip of the Bexley experiment as well as pics from the various activities that have happened since. We are just now creating this section, so be sure to check back for updates! Sponsors for this section are
Reed Insurance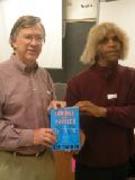 Teacher Craig Kramer and R&D Engineer Marshall Barnes pose with the book, The Trouble with Physics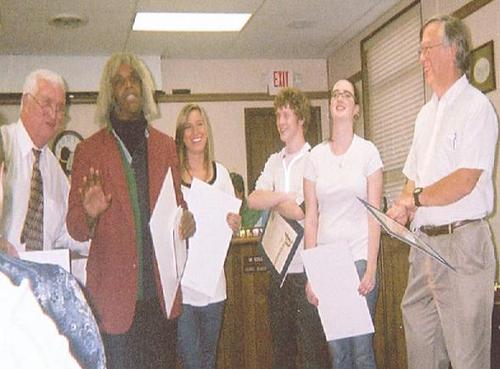 The mayor of Bexley shares a laugh with Marshall Barnes and three of the winning students and their teacher Craig Kramer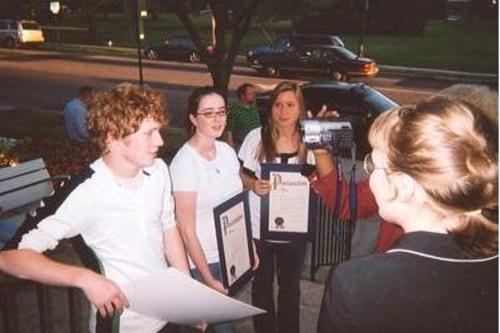 The students get interviewed by an internet news reporter after getting their proclamations from the City of Bexley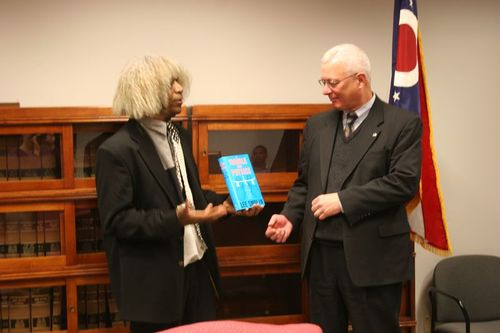 Marshall presents State Representative Jim McGregor with a copy of Lee Smolin's "The Trouble With Physics" at the commendation ceremony in McGregor's office.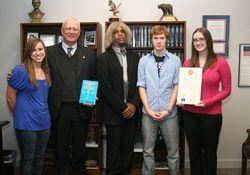 Marshall and four of the Bexley students pose with Ohio State Rep. Jim McGregor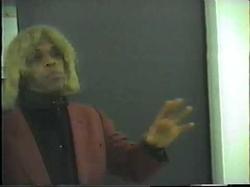 Marshall cautions a student about confusing a black hole with a worm hole...(from the video)