BEHIND THE SCENES - BEXLEY
Many people are probably asking, "What school are these kids from?", or "Bexley - where?". The Ohio Department of Education designated the Bexley City School District as one of only 26 Ohio High Performing Districts. SchoolMatch, an independent school rating service, recently rated the Bexley City School District as one of the top 5% in the nation based on test scores. Bexley High School was ranked in the top 2% of Ohio high schools (regardless of size) for the Ohio Proficiency test. The physics classes of teacher Craig Kramer have participated in SuperScience for High School Physics programs since 2005, which introduce high school physics students to advanced concept science and technology subjects from the cutting edge of real world research to inspire them to consider career paths in that direction.
The accomplishment of the students of Craig Kramer's physics class, as documented in The Biggest Mistake That Stephen Hawking Ever Made, are an outstanding reflection on the vibrancy and excellence of the City of Bexley, a community that this year celebrates its 100th anniversary.
This page sponsored in part by the following:
Yard Barbers Columbus Landscapers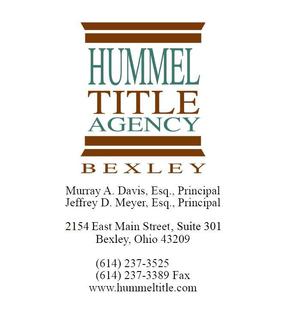 Ph: 614.891.3440 Fax: 614.898.5067 Westerville, Ohio 43081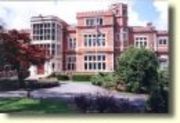 Pictured above: Bexley's Jeffrey Mansion
Bexley has been the home of many prominent citizens, including recent governors of Ohio Ted Strickland and Senator George Voinovich, Bob Greene (the Chicago columnist who wrote Be True to Your School), children's author R. L. Stine, cartoonist Paul Palnik. and billionaire Leslie Wexner (the wealthiest man in Ohio). Other former residents include Frank Lesser, a writer for the Comedy Central show The Colbert Report, Nathan Beeler, an internationally syndicated editorial cartoonist, and Josh Radnor, an actor in the CBS sitcom How I Met Your Mother. Andrew McMahon of Something Corporate and Jack's Mannequin lived in Bexley during elementary school. The residence of the president of the Ohio State University is located in the most affluent area of Bexley. Bexley was also the home of the first Optical Search for Extraterrestrial Intelligence facility in North America, utilizing continuous wave laser beacons. The facility has since moved to England as of January 2008 but its web site is still online.