2010 TOP NATIONAL LAB DAY SCIENTIST: MARSHALL BARNES
MARSHALL BARNES: TOP NATIONAL LAB DAY SCIENTIST IN THE NATION!
Research and Development Engineer Marshall Barnes has surpassed everyone else in the field to emerge as the Top Scientist for National Lab Day. His vision, motivation and initiative has reached beyond the limits of location, assisting, fulfilling or creating projects across the country. There can be no question of his capabilities or dedication to the idea of STEM education in our nation's schools, regardless of their being public, private, parochial or charter. He brings advanced concept science and technology subjects to life in the classroom in real world, imaginative experiments.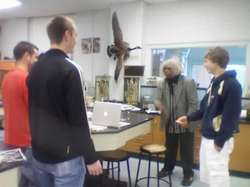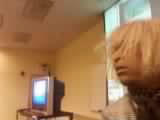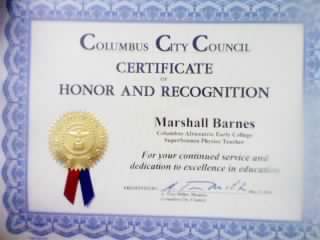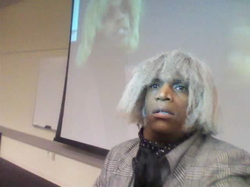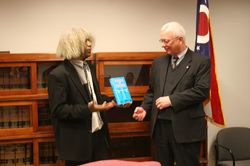 Marshall presents State Rep. Jim McGregor with a copy The Trouble with Physics